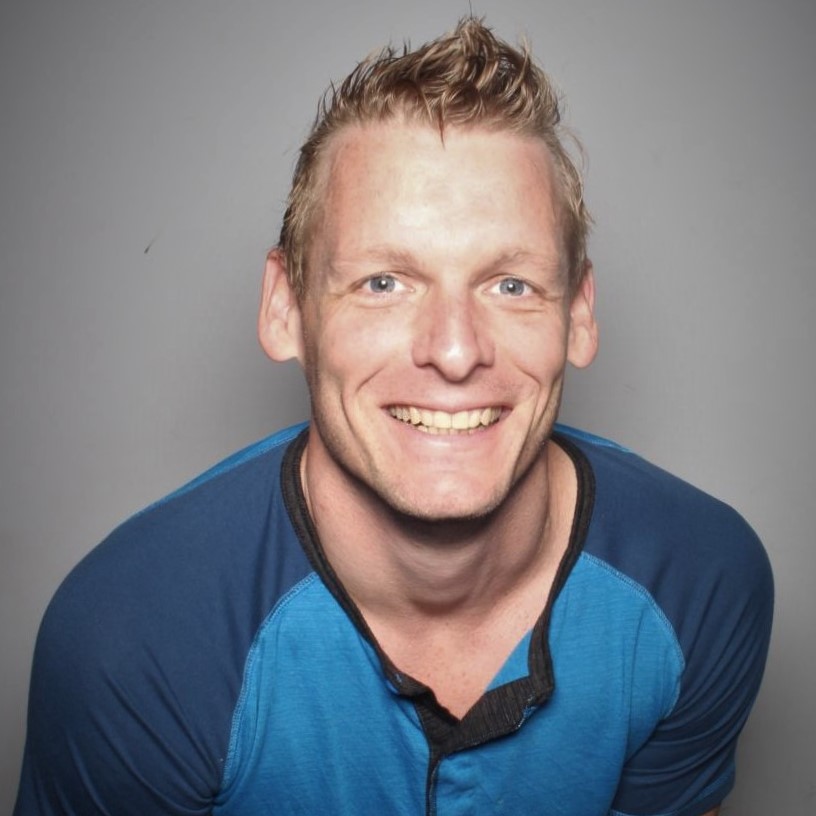 That awkward moment
when you write about yourself
in the third person…
My Bio

Jeremy Gregg is a three-time TEDx speaker, a published author, and an experienced social entrepreneur who was previously named "Nonprofit Communicator of the Year." He has personally raised over $40M for charities and has also built several successful small businesses.
Jeremy now serves as the President & Co-Founder of two companies: Mission Allies (formerly Gregg Partners), an impact strategy consultancy that equips mission-driven ventures to achieve their vision (and which was named the 2017 Success Story by SCORE Dallas); and Mission Allies Publishing, which distills nonprofits' missions into the world's most accessible, shareable, and durable format — a children's book. Jeremy will soon publish his first book, "Daddy's Time Out," which explains incarceration to the 2.7 million children with a parent in prison.
Prior to launching his own companies, Jeremy held C-level roles (including two CEO positions) at a number of charities and social impact ventures, including an internationally recognized leader in prison rehabilitation, a management support organization that delivers training and consulting to other nonprofits, and a community development organization that improves the lives of over 50,000 low-income families per year. During the economic downturn of 2008-2009, he also served as the Founding Executive Director of Executives in Action, a nonprofit that leveraged the talents of transitioning corporate leaders to build and strengthen the capacity of hundreds of nonprofits that could never have otherwise tapped such talent.
Jeremy has been featured on the BBC, NPR, the Financial Times, Texas Tribune, the New York Times, Forbes, and more. His published work has appeared in the Wall Street Journal, Huffington Post, StackStreet and in cover articles for an industry magazine.
Jeremy earned an Executive MBA from the University of Texas at Dallas and also holds degrees in both Advertising and English from SMU in Dallas, Texas. He is a Certified Mindfulness Teacher from the Dallas Yoga Center, a CAP (Chartered Advisor in Philanthropy) via the American College of Financial Services, and he previously earned his CFRE (Certified Fund Raising Executive). He serves as a strategic advisor to the Pat & Emmitt Smith Charities, a mentor in the Team 22 program, an active hospice volunteer with the Visiting Nurses Association, and a volunteer advisor to the student newspaper at Cistercian Prep School.
Jeremy is also a passionate advocate for poetry (which he has taught everywhere from a prep school to a public school to a prison) and Ecstatic Dance (which he has practiced around the world, including starring as the leading man in a Bollywood music video).
Jeremy has two young daughters, Madeleine and Harper, and lives in Dallas, Texas.
My Mission
To exponentially multiply the positive impact of my love for our planet and its people, particularly the most economically and physically vulnerable.
My Vision
To leverage the greatest return on my time, talent, and treasure by investing them in mission-driven organizations and entrepreneurs.
My Beliefs
The simplest expression is: I believe in the poetry of being. 
Here are some ideas that inform my work:
Here are some ideas that inform my life:
The 5 Rhythms – Flowing, Staccato, Chaos, Lyrical, Stillness® – are states of Being. They are a map to everywhere we want to go, on all planes of consciousness – inner and outer, forward and back, physical, emotional and intellectual. They are markers on the way back to a real self, a vulnerable, wild passionate, instinctive self. (Gabrielle Roth)
"If more of us valued food and cheer and song above hoarded gold, it would be a merrier world." (J.R.R. Tolkien)
"Follow your bliss." (Joseph Campbell)
Some Successes
Directly secured ~$40M for charities; the largest gift I ever personally solicited and secured was $5M.
Grew a startup biz from $0 to $1M+ in 5 years;
Doubled revenues at one of the largest charities in Dallas;
Launched a startup social enterprise that mobilized a national movement;
Led two successful turnarounds of struggling orgs;
Launched a business centered within the Venn diagram of my 4 M's: my merit ("what I am good at"), my mojo ("what I love"), my money ("what feeds my resource engine"), and my meaning ("what makes the greatest positive impact on others").
A Few Failures
I lost an organization over $500K in annual funding because my pride wouldn't let me ask for help.
I started a company that received free national coverage on CNN. And I blew it because I was afraid.
My daughters hate most of my cooking.